When people think of investing in precious metals, they normally think of directly buying bullion. Bars and coins are a solid object that almost never loses all of its value. Goldbroker.com is one company which offers the opportunity to invest in bullion outside of the banking system.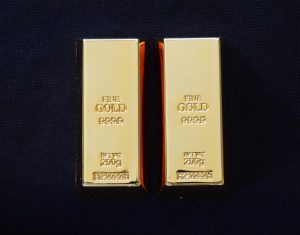 Goldbroker.com offers bars and coins of gold, silver, platinum, and palladium. There's an assortment of one ounce bars and coins for platinum and palladium, while the choices for gold and silver range from one ounce coins and bars up to larger bars which weigh a kilogram.
The metals have a guaranteed purity of at least 99,5%, and come from reputable suppliers like the Royal Canadian Mint, the US Mint, and the Austrian Mint.
The minimum investment in 10,000 € and it's possible to buy and sell with them in euros, US dollars, British pounds, or Swiss francs.
A major advantage that Goldbroker offers is the option of storing your metals in any one of a variety of vaults in Zurich, New York, Singapore, or Toronto. You can visit the vault in person if you want to inspect the metals or withdraw them. Alternately, you can have the metals securely shipped to your home if you live in the US or in France.
When the time comes to cash in on your investment, Goldbroker offers guaranteed buyback on the metals which are stored in its vaults.
Anybody who is considering investing in precious metals might want to take a look at Goldbroker.